Across the US major cities, even retail paradises like New York, have been putting up more and more "Retail Space for Lease" signs than ever before. There may be an answer for this issue that can also double as a solution for the urban housing crisis.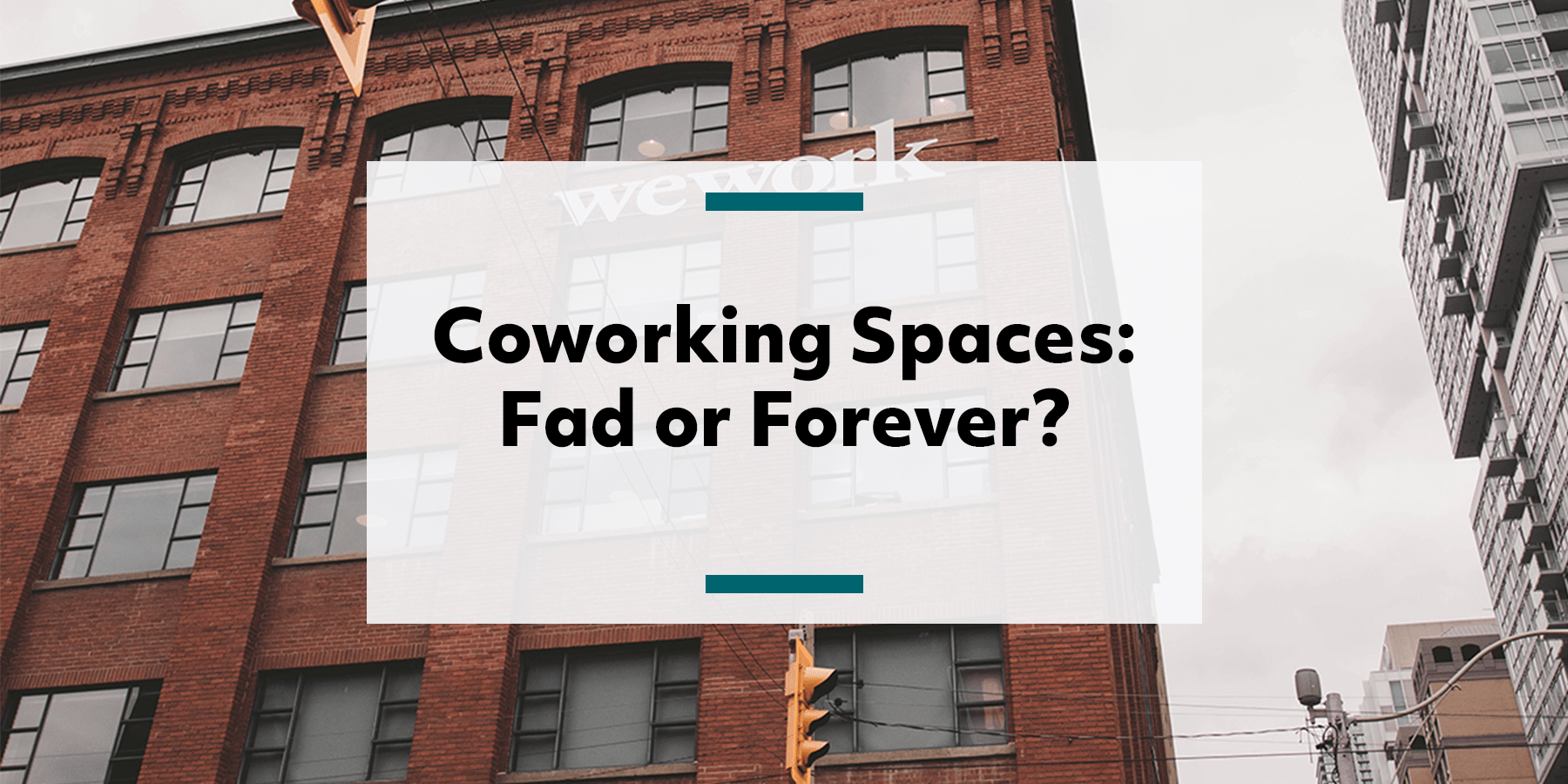 The beginning
Coworking spaces started popping up around 2005 and have been credited to Brad Neuberg for their invention. Neuberg wanted to create a space where people could work independently (whether that be a startup or a freelancer) but be surrounded by others in a collaborative space, much like your typical office would provide.
This has of course evolved since its beginnings and has lead to the largest coworking providers, WeWork taking America by storm with their modern, innovative spaces. These spaces don't just give a meeting place for those who work from home or for startups to get their legs off the ground, they're actually changing the way we look at real estate and how we can make cities more affordable.
According to a 2018 study, nearly 1/3 of the workforce is freelance — so pretty much where there's an internet connection, there's a way. This surge of independent workers has given birth to a new a new office, one that doesn't exist.

Chart provided by Inc.com
Inc.com detailed how commercial rent prices have been increasing across the US for years now. This goes hand-in-hand with e-commerce being the new platform for shopaholics, enabling stores to keep the buyers attention. In 2017 companies like Macy's, Sears, and Payless have had to close over dozens of store fronts and even danced on the thin line of foreclosure. As more places try to compete with the Amazons eBays of the world, the more we can anticipate to see buildings and stores putting up those "for sale" signs.
Real estate
This is where companies like Spacious see the opportunity where others may see failure. Spacious is becoming the pop-up extraordinaire when it comes to vacant real estate. Their growth in New York was first fueled by creating a side hustle for high-end restaurants that don't open their doors until 5PM or later: by day, these restaurants would turn into co-working spaces. As the idea gained traction, Spacious started exploring a new store frontier by helping landlords fill their newly-vacant buildings or stores for the short term. Basically, Spacious would turn the empty store into a coworking space while the property owner searches for long-term leasers.
In a city as expensive as New York, these creative innovators are becoming major game changers in the world of real estate. And of course New York isn't the only town that's collaborating; Neuberg's first coworking space came about in San Francisco. We've highlighted San Francisco for the multiple coliving startups that have made the busy and expensive city their top priority when it comes to affordable real estate.
Some coliving companies are beginning to advertise to a more high-end crowd, a luxurious way to live with others if you believe it. These experiences are catered more to those who want to travel and work from any desirable destination in the world without committing to a lease. As this unique market continues to spread, cities, property owners, and citizens are able to find more solutions to urban housing issues.