We've been writing a lot about how to make commuting easier and safer for employees, mostly about what you can do to encourage sustainable commuting and different options and benefits you can offer. Now it's time to think about the end-of-trip experience.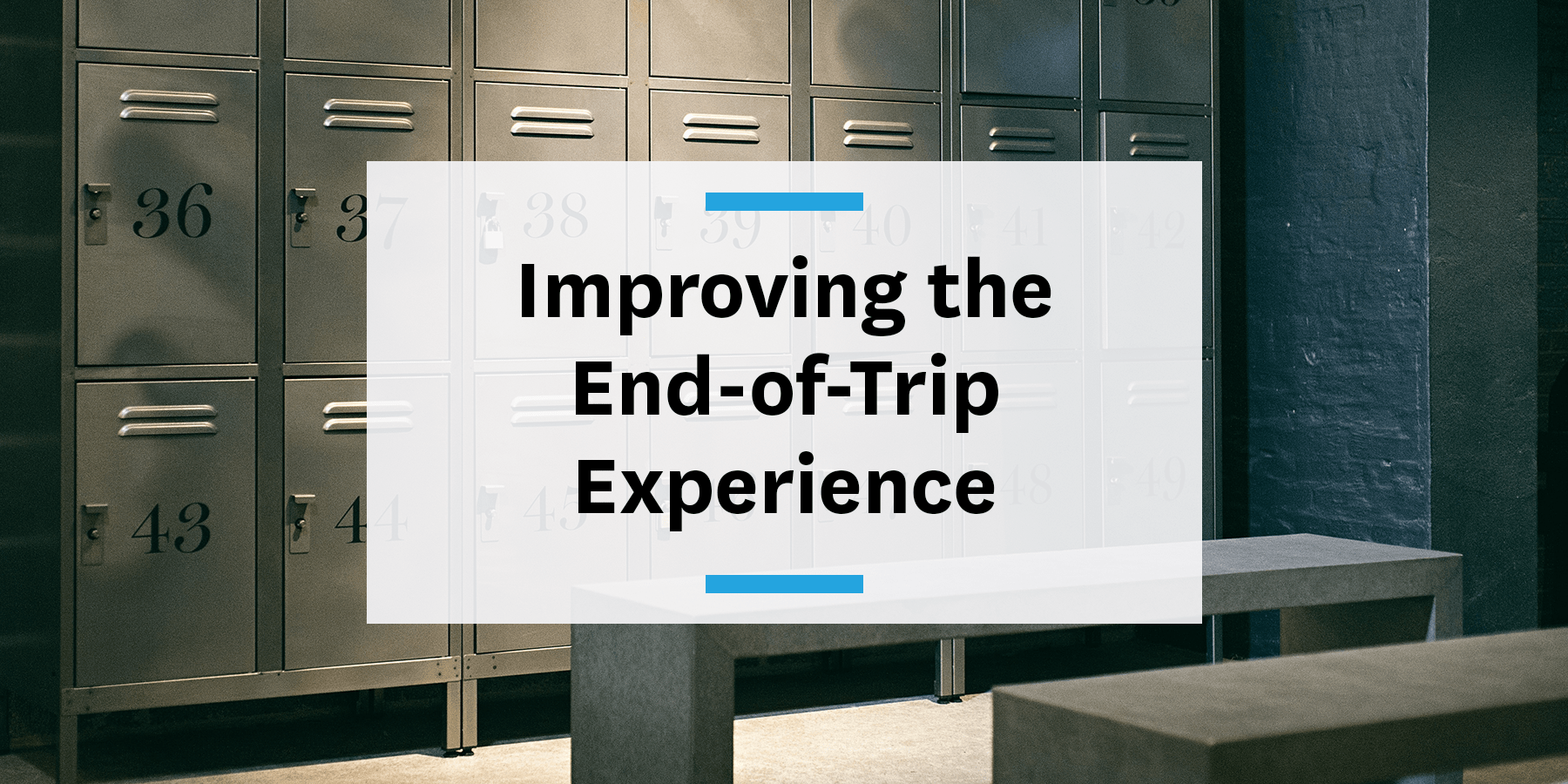 This means accommodating the employees who bike, walk, or even run to work. Some of them will need a shower, a place to change, and secure storage for their clothes and personal belongings. Of course, you'll also need to adhere to COVID safety measures. Here's how you can make sure you're giving employees what they need to choose a safe option outside of driving alone to the office.
Showers and storage
There are few work situations less desirable than being drenched in sweat from commuting. Having showers and changing areas at the office give employees the opportunity to freshen up before setting in at their desk, which makes them much more likely to choose this option. But as employees return to the office, there are two battling situations employers have to face: Encouraging biking or walking to work and following enhanced safety protocols for showers and changing areas.
It's important to accommodate employees, and that probably means making some changes. Creating a schedule for the shower areas is a way to both follow safety measures and provide a space for employees to get ready for work. Spacing out shower times every 15, 20, or 30 minutes gives employees time to shower, change, and get ready for work without having to worry about overlapping with others.
That also means you'll need to be flexible with work schedules. If an employee can't use the shower until after the typical 9 a.m. start time, they may take time in the morning to work from home and come into the office when it works for them.
Signage and communication
When you establish a shower schedule for employees, you need to make sure everyone is aware of the rules and safety requirements. Depending on the resources you have available, you can disseminate the information how you deem most effective.
A simple and effective form of communication is hanging signage around common areas, bike storage areas, and locker rooms. Since these are the areas where your employees need to practice higher safety measures, you need to make sure the information is clear.
Another effective form of communication if you company app or company intranet. This should be in addition to the physical signage and messaging, but the same information needs to live somewhere that employees can access it. Your company app (if you have one) is another perfect place to store this type of information.
Bike storage facilities
There has been a major bike boom in the past few months, for both standard pedal bikes and e-bikes. Employees are preparing for sustainable commutes, and employers need to make sure there are resources in place to accommodate a rise in bicycles at the office. Even if you can't provide permanent secure bike parking, like a separate bike room, you can still create a safe space for these new vehicles.
There are several ways to give your employees temporary bike parking. Blocking off several car spots in your garage provides the space and safety your employees are looking for.
You can also use some of your meeting rooms for secure bike storage. In order to socially distance in the office, the need for smaller conference and meeting rooms will decrease. These rooms provide an ideal place for your employees to store their bikes during the day! It may sound odd, but we can attest from prior experience. In our previous office, our lobby became secure bike parking for our employees — although slightly cramped, we made it work.Are you in the process of creating a return-to-the-office plan or a new commute management strategy? Download our new ebook to learn what you can do to make the return to work easier.