Over the past eight months, your employees have most likely not been commuting. But once your employees begin returning to the office, you need to help them. That means prioritizing your employee commutes, and making the necessary changes to ensure they have the opportunity to commute safely and sustainably.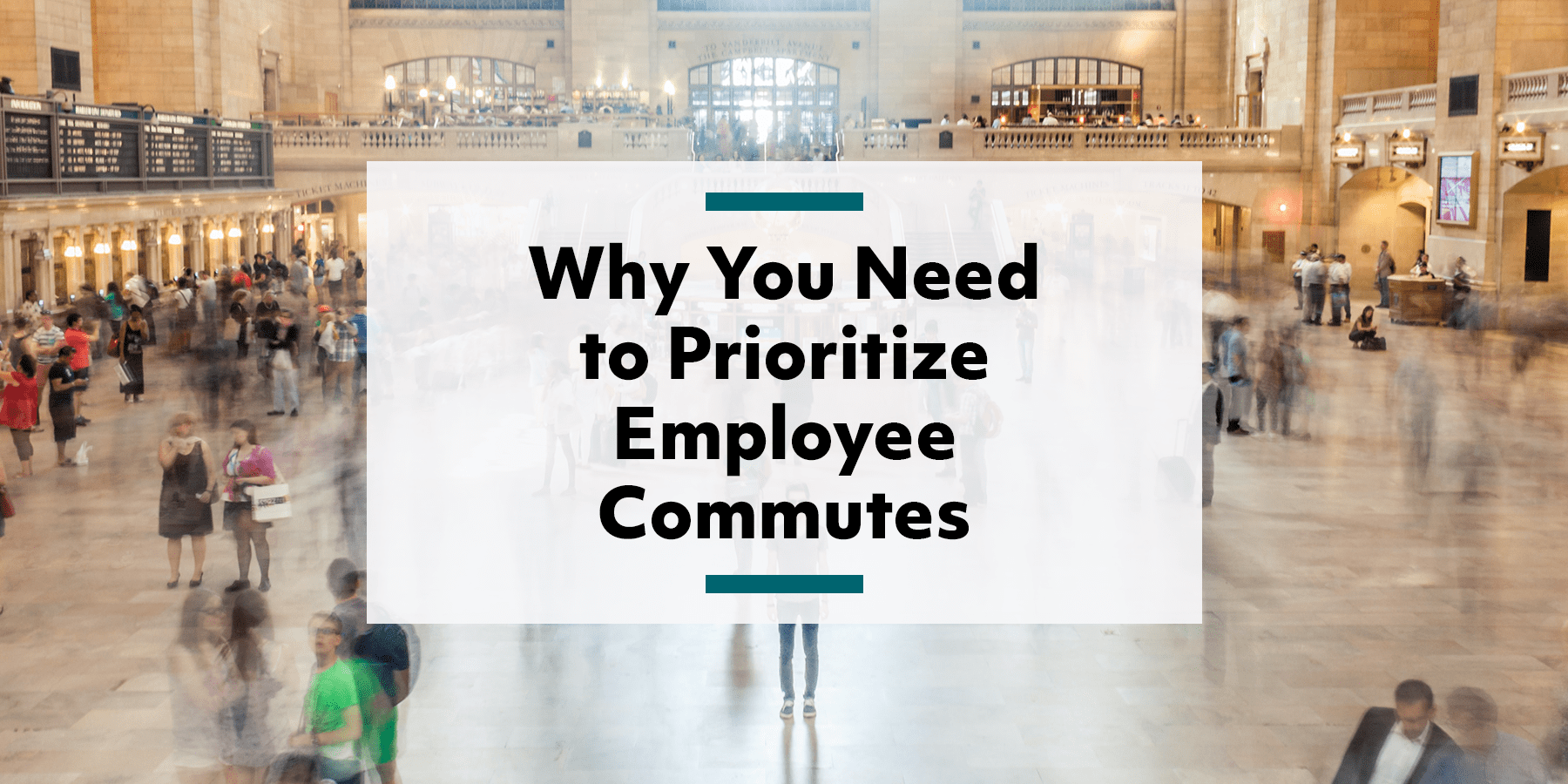 Luckily, with the rise of tech companies, commutes have finally been prioritized. Silicon Valley powerhouses like Google and Facebook (just to name a couple) have extensive employee shuttle systems. In fact, prior to the pandemic, Facebook moved more than 6,000 employees on 80 routes per day.
If that sounds impressive to you, that's because it is. Another impressive statistic that isn't quite as exciting: Nearly a quarter of employees leave their jobs because of bad commutes.
So what's our point? You should really care about your employees' commutes – especially in the current climate. Not just when your employees begin to return to the office, but right now.
Employees will leave
One major reason is because of the statistic we mentioned above: Your employees will leave. When they return to the office and are catapulted back into daily rush hour, they may begin to question their commute and, in turn, their time at your organization. Especially if there are companies willing to help them make it better.
We know most companies can't compete with Facebook and Google when it comes to top-of-the-line commuting solutions. WiFi and a snack bar on a company shuttle? That's hard to top. But there are easier ways for you to ease the pain. For one, consider a parking cash-out program. Companies will literally pay their employees to give up their parking spot. I don't know about you, but if my company offered me $200 per month to not drive, I would seriously look into other forms of commuting.
(NOTE: Not me personally, because:
I walk to work.
TransitScreen cares deeply about employee commutes already! But, I digress.)
Another reason to care about your employees leaving because of commutes: Hiring new employees is expensive. As in, way more expensive than subsidizing a public transit pass or a bikeshare membership. But once you do offer new benefits, or if you want more of your employees to sign up for the benefits you already offer, you need to effectively market your offerings. You can read more about that here!
Returning to the office
Your employees haven't been commuting at all for the past six to eight months, for the most part. So when they do return to the office, they are recreating their old routines. A major aspect of that is going to involve relearning their commute. It would make a significant impression on your employees if they feel you're making the effort to ease their return, and probably an even bigger impression if you don't.
Now is actually the time to help your employees make a change to their commuting habits. According to the fresh start effect, someone who has gone through a major life event, like COVID and quarantine, is more likely to make a positive change their life. Let's take advantage of that and make sure we don't find an increase in drive-alone commutes after this.
We've heard about several new commuting initiatives companies are making to help their employees reimagine their commutes. One of the cooler ones is setting up a company-run bike rental program. A program like this is a significant undertaking, but will prove to be beneficial in the long run. Buying a bike is a financial burden that many people might want to make without a test run if you will. Renting your employees a bike for a month or so allows them to understand their commute, learn the rules of the road, and solidify their decision.
For companies that aren't located in the city, or have employees coming from outside of the city to a downtown location, a bike program may not make the most sense. A shuttle program, on the other hand, could be a viable solution. That doesn't necessarily mean they get picked up at their front door! Setting up a common meeting point for a group of employees is a happy medium.
Unhappy, unhealthy, and less productive employees
Another reason to care about your employees' commutes: Lower stress, higher productivity, and overall happier employees. Long commutes have been proven to take both mental and physical tolls on employees. Employees with a commute 60 minutes or longer lose a week's worth of productivity compared to employees with commutes of just 30 minutes or longer. That's a lot of time and work lost because your employees are making their way to work.
More than just losing productivity, there are some pretty severe mental and physical repercussions of long commutes – as we mentioned above. Sleep deprivation, exhaustion, and dizziness have all been linked to longer than average commutes.
While commuting might not seem like your responsibility as an employer, you'll eventually face in the consequences in terms of unhappy employees, lower retention, and the cost of replacing them. Avoid that by investing in them and their commutes upfront.