Urban residents, more than others, know the pain of getting to their metro platform mere seconds after the train is pulling out of the station or approaching a bikeshare dock only to witness the last available bike being taken. These occurrences happen all too often for people trying to make trips around their city.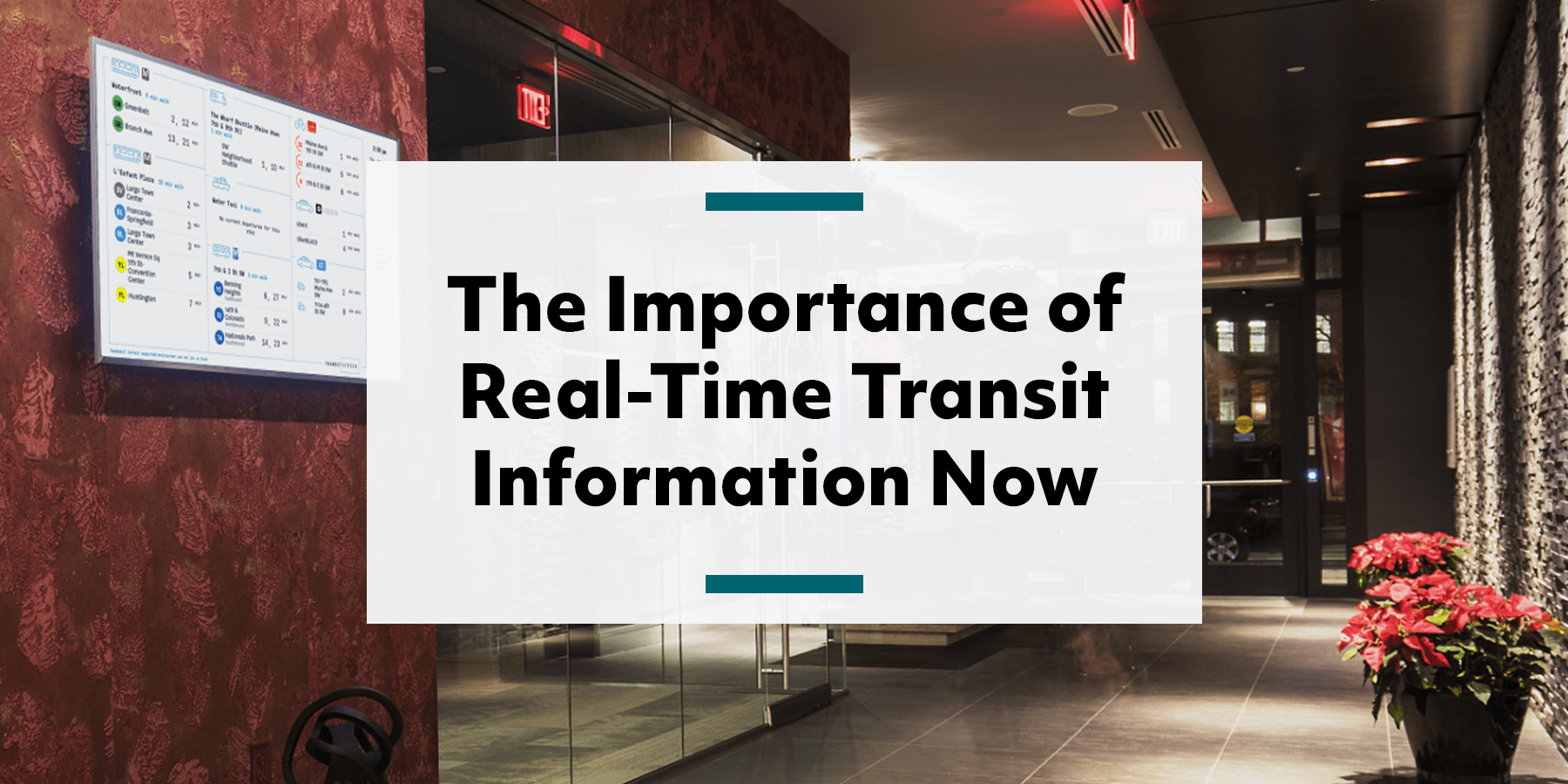 Now imagine arriving at the bus stop a minute before the bus shows upor knowing there are 10 bikes available at the closest bike dock before you arrive. This is possible with access to real-time transit information. Now, more than ever, is an important time to invest in a tool that provides this information.
Fresh start effect
Right now is the time to provide real-time transit information to your residents or employees for one major reason: the fresh start effect. If you're not familiar with the fresh start effect, it is the belief that individuals can and will make a drastic change to their daily behavior after a life-altering experience or situation. A pandemic, for example.
Because COVID made everyone change their daily routine essentially overnight, there is an opportunity for everyone to continue making changes – especially when it comes to how they travel locally.
We know during the height of the pandemic – and still to this day – there's a certain level of concern surrounding public transit. The potential of being in a crowded, confined space has made people wary. We completely understand. Luckily, studies have shown that there is no direct connection between public transit and the spread of the virus. Now couple that with the fear of carmageddon, and there's a huge opportunity at play.
Providing your employees or residents accurate information around the safety of taking public transit, and pairing that with access to real-time transit information, and you could be the catalyst for their behavior change.
Alternative modes of transportation
Real-time transit information can also be used to encourage the use of alternative modes of travel, like scooters and bikeshares. People have access to this information through the apps of each individual provider, but housing all of that information in one central location – like TransitScreen and CityMotion do – can make using these mobility options that much easier.
Part of the reason people drive is because of the flexibility that cars offer. But, nearly half of all urban car trips are less than three miles, and that's just the distance traveled. Now take into account the time it takes to park the car, walk to the destination, and then walk back to the car. That's a lot of extra time and distance.
Scooters and dockless bikes allow riders to travel directly to their destination, and drop their vehicle off in almost any location that's convenient for them.This flexibility, combined with the ability to know exactly where a scooter or bike is located, allows for extremely efficient travel.
Less time spent on platform
Like we mentioned in the beginning, few things are more annoying than getting to the metro platform right as the train is leaving and then having to wait for the next one. With access to real-time transit information, travelers are able to better plan their day and avoid the unexpected delays that come with missing the train, bus, or company shuttle. In addition, it allows travelers to arrive just as the train is and avoid spending time on a crowded platform. For people adjusting to spending time in crowds or on public transit, this could be really valuable.
There are solutions and tools available right now that make removing these obstacles possible. Encouraging residents or employees to use public transit means making the effort to create an easy and pleasant experience. Getting back to pre-pandemic ridership levels – and avoiding carmageddon – is going to require property managers and employers to take advantage of low-hanging fruit solutions, like providing real-time transit information.
Service interruptions
Another concern that has plagued public transit during the pandemic, is service interruptions. Metro/subway and bus systems aren't running at the same levels they were before the pandemic. This is due to a lack of riders, budget, and personnel. But even with reduced ridership levels, public transit continues to be very important in the lives of many.
Having access to real-time information, plus any service delays, improves the rider experience for everyone. If there's a line that is single tracking, it would be really helpful for riders to know before they get to the station, so that they can complete other tasks before they go to the train or even figure out another route to take for their trip. The steps we take now, and the efforts we make, can lead to positive changes moving forward.
Crowding information
To piggyback on earlier points, riders have concerns over crowded confined spaces. Alleviating these concerns is a key to getting people back to riding transit. Access to crowding information on certain modes of transit can be a solution to this problem. Several transit agencies provide information around the occupancy of their vehicles. We are able to provide crowd information – depending on the agency – on TransitScreens and in CityMotion, making this information as accessible as possible.